Introduction
Talent Management, as the name itself suggests is managing the ability, competency, and power of employees within an organization. The concept is not restricted to recruiting the right candidate at the right time but it extends to exploring the hidden and unusual qualities of your employees and developing and nurturing them to get the desired results.
Program Benefits
Talent management is defined as the methodically organized, strategic process of getting the right talent onboard and helping them grow to their optimal capabilities keeping organizational objectives in mind. The purpose of talent management is, to recognize the need for talent that your business may not currently have. To create a plan that addresses talent gaps. To facilitate effective hiring and promotion. To retain employees and keep employee turnover to a minimum. To make the impact of talent acquisition easier to measure.
Here are few benefits of studying Talent Management i.e it allows for better hiring, retaining top talent, better decision-making, and the ability to understand employees' needs as job satisfaction. Placing the right person in the right position increases employee productivity and results, as well .
What you learn
Introduction to Talent Management Module
Talent Management Tools And Practices
Organisational Talent Management
Talent Management In HR Management
Talent management Trends
Global Talent management
How program runs
You can join the program at any time and can access all content for 60 days. Upon enrollent, you will be able to see all modules of the program. For each module, the study material is provided in three formats, (a) presentation (b) text (c ) video lecture . Along with reading material, there is a self evaluation quiz for each module. After 30 days from the enrollement test, you are eligible to give online certification exam , normally of one hour duration. You require to get minimum 50 % to complete the program successfully. Successful candidates can download e-certificate . Candidates scoring less then 50 % or not able to appear within 60 days from the date of enrollment, can appear after paying nominal re-exam fees.
About the faculty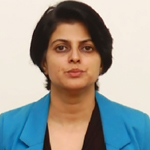 Tara Singh has a Masters Degree of Science, Finance and Financial Management Services. Being passionate about training and after spending about 2 decades in the corporate industry with various well known clients across sectors she decided to pursue her passion. Her stint with these corporates has been in areas covering Sales, Marketing Strategy & Business Communications. She has also been a freelance writer with over 150 published articles on workplace related topics, style, arts, book reviews and social responsibility; in publications including India Today Group & Harmony.
Salient Features
Learning material developed by subject matter experts
Entire program divided into number of modules
Learning resources for each module is available in multiple formats of Text , presenation as well as video lecture from the expert faculty
Every module has quiz for practice and self-evalution
Certification exams through online mode
Certification
Learners scoring minimum 50% or above, get e-certificate for the program from Skill Academy.
Pay Now