Introduction
Manager's spend 80-90% of their time in communicating whether working in a manufacturing company or in an IT firm, hotels, service firms or hospitals. Manager has vast responsibility regarding communicating the business details on a daily basis to all the stake holders. A manager must be able to sort through this large storage of information to select the most timely and significant pieces. The manager will need to determine how to distribute work among a diverse group of people. However, Communication is not always easy for the manager. In this course, you learn the tricks, tips and processes about communication including conflict management which will help you grow in your career.
Program Benefits
Managers with excellent communication skills, can keep their team spirit high and help resolve conflicts in time before they go out of control. To improve performance levels of employees, it is important for managers to sharpen their communication skills.
Confusing instructions and unclear guidelines are bad for everyone. When communicating with employees, managers have to be clear about what they want and expect. That applies whether the communication is through meetings, instructions, performance reviews or employee handbooks. If workers understand their duties and responsibilities, everything flows more smoothly
Employees who show an aptitude for verbal and written communication are more likely to advance up the corporate ladder, as well. Effective communication between managers and employees is requisite for a well-functioning workplace.
What you learn
Business communication and its scope for management
The nature of managerial communication
The Managerial Communication Process
Ethical Issues in Management Communication
Conflict Resolution
Crisis Communication
Communication Audits
How program runs
You can join the program at any time and can access all content for 60 days. Upon enrollent, you will be able to see all modules of the program. For each module, the study material is provided in three formats, (a) presentation (b) text (c ) video lecture. Along with reading material, there is a self evaluation quiz for each module. After 30 days from the enrollement test, you are eligible to give online certification exam, normally of one hour duration. You require to get minimum 50% to complete the program successfully. Successful candidates can download e-certificate. Candidates scoring less then 50% or not able to appear within 60 days from the date of enrollment, can appear after paying nominal re-exam fees.
About the faculty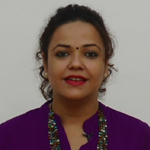 Pallavi Datt, has more than ten years of experience in educating and inspiring thousands of people. She's done her Masters in Computer Application and is also an Certified Image Consultant. Having spent years observing, supporting and influencing people's career paths, Pallavi has witnessed how important the role of a professional image and skills are in setting a person apart from the competition and projecting his or her unique selling points. Ultimately, her ability to empower people to influence the success of their own growth and career as well as her passion for fashion, had her using her extensive expertise to help clients project a powerful image of themselves, to the outside world. She possesses excellent communication and presentation skills and the ability to work effectively with and leading teams. She's a successful entrepreneur and working with top MNC's across India.
Salient Features
Learning material developed by subject matter experts
Entire program divided into number of modules
Learning resources for each module is available in multiple formats of Text, presenation as well as video lecture from the expert faculty
Every module has quiz for practice and self-evalution
Certification exams through online mode
Certification
Learners scoring minimum 50% or above, get e-certificate for the program from Skill Academy.
Pay Now