Introduction
Influencer marketing is increasingly becoming an essential promotional discipline for businesses all over the world. As consumers gravitate to word-of-mouth recommendations, social media, and user reviews to help them make their purchase decisions, the use of influencer marketing can help get your brand messages across in a more authentic way.
Program Benefits
Influencer marketing is a type of marketing that focuses on using key leaders to drive brand's message to the larger market. Rather than marketing directly to a large group of consumers, you instead inspire / hire / pay influencers to get out the word for you
Influencer marketing is the next big thing in the world of marketing. Although many critics thought it was just another fad that would simply fade, it is becoming popular and more popular. Here are some of the reasons why you should consider influencer marketing:
It helps to reach out to your target audience easily and quickly , further it improves conversions because it increase trust factor of your brands and products. It increase ROi because of targeted exposure and also It improves your reputation both online and offline.
What you learn
Getting Started with Influencer Marketing
Identifying Influencers
The Main Platforms for Influencer Marketing
Measuring Success of Influence Marketing Campaign
Creating Outstanding Influencer Marketing Campaigns
Power Of Ten
How program runs
You can join the program at any time and can access all content for 60 days. Upon enrollent, you will be able to see all modules of the program. For each module, the study material is provided in three formats, (a) presentation (b) text (c ) video lecture . Along with reading material, there is a self evaluation quiz for each module. After 30 days from the enrollement test, you are eligible to give online certification exam , normally of one hour duration. You require to get minimum 50 % to complete the program successfully. Successful candidates can download e-certificate . Candidates scoring less then 50 % or not able to appear within 60 days from the date of enrollment, can appear after paying nominal re-exam fees.
About the faculty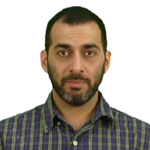 Mr. Karan Chawla has done PGDBM - Marketing & Strategy from Birla Institute of Management Technology. He has spent over 17 years in Entrepreneurial pursuits, Brand Strategy, Brand Management, Marketing and Sales. He currently runs a venture (Jokotta), a nature and wildlife travel company.
Salient Features
Learning material developed by subject matter experts
Entire program divided into number of modules
Learning resources for each module is available in multiple formats of Text , presenation as well as video lecture from the expert faculty
Every module has quiz for practice and self-evalution
Certification exams through online mode
Certification
Learners scoring minimum 50% or above, get e-certificate for the program from Skill Academy.
Pay Now