Selling Less of More flips the traditional sales funnel on its head. Rather than deploying expensive marketing initiatives to drive a gush of business interest - feeding the top of funnel - let individuals within your target markets find you on their own terms (literally) at their moment of need.
How program runs
You can join the program at any time and can access all content for 60 days. Upon enrollent, you will be able to see all modules of the program. For each module, the study material is provided in three formats, (a) presentation (b) text (c ) video lecture . Along with reading material, there is a self evaluation quiz for each module. After 30 days from the enrollement test, you are eligible to give online certification exam , normally of one hour duration. You require to get minimum 50 % to complete the program successfully. Successful candidates can download e-certificate . Candidates scoring less then 50 % or not able to appear within 60 days from the date of enrollment, can appear after paying nominal re-exam fees.
About the faculty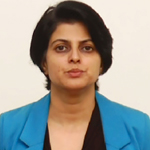 Tara Singh has a Masters Degree of Science, Finance and Financial Management Services. Being passionate about training and after spending about 2 decades in the corporate industry with various well known clients across sectors she decided to pursue her passion. Her stint with these corporates has been in areas covering Sales, Marketing Strategy & Business Communications. She has also been a freelance writer with over 150 published articles on workplace related topics, style, arts, book reviews and social responsibility; in publications including India Today Group & Harmony.